Position overview
The Global IS department is a global support and service function. Its prime responsibility is to develop, implement and support (service) the global IT infrastructure, application management and IT helpdesk. Global IS operates out of all regions (EMEAR, South America, North America, Asia, Pacific).
The role is responsible for ensuring the data extracts from ERP systems are accurate, meet standards and are timely. In addition, this extracted data is used widely and interpreted accurately by the business, including any data that feeds other systems. This role is a key role for enforcing global data standards, ensuring data understanding and for general data management/ reporting.
Your daily job will include the following tasks:
Ensuring that data quality issues are identified and analysed
Development of Business Intelligence applications
Maintenance and improvement of existing applications
Interaction with the business and project teams to analyse and design solutions based on the Microsoft SQL based DWs
Supporting others in the EDW team with their development and any technical/ business assistance
Input into strategy and standards around the Business Intelligence portfolio
Provide a point of technical excellence for the business
Supporting/ creating initiatives to drive improvements, including analysis, reporting, infrastructure and presentation areas
Ensuring timely delivery of business intelligence tools
 Be part of our innovative team and shape your future with us!
REQUIREMENTS
3+ years of relevant work experience
Fluent English
Experience of BI infrastructure management
Experience of KPI reporting, metrics and dashboards
Understanding of sales, manufacturing, logistics, and finance processes
Understanding of data quality and continuous quality improvement
Graduate (or equivalent), preferably technical business administration
BI & Analytic Tools (Cognos, PowerBI, SSAS)
Web base programming skill HTML, client scripting (Java script), Server scripting (.Net C#) basic level.
WHAT WE CAN OFFER
Competitive salary
Work in a brand new "well" office at Corvin-negyed with easy access to workplace – metro line M3, tram 4-6
Fruit Mondays and massage Wednesdays
Community events
Free weekends – in case of bridge days, the Saturdays are always days-off
Extra holidays coming with years of service
Home office opportunity – 3 days/week
Flexible working hours
Friendly and supportive team members
Working at ESAB is more than a job. It's an experience filled with unexpected moments that will transform you in lasting and positive ways. Join us to build a career that no one could have planned for. Even you. Take the opportunity and shape your future with us!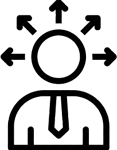 We offer incredible career challenges. stimulating and satisfying work, inspiring colleagues, and extensive learning resources to create an innovative and agile business experience.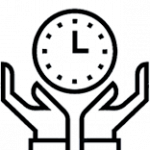 Our most valuable asset is our global workforce. Each member of our team matters to us: they help drive the business forward with passion and commitment.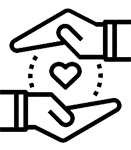 Continuous improvement is our way of life. The power of outstanding multilingual communication drives us towards absolute best –in –class results.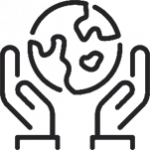 Our office is located at the heart of Budapest, surrounding with the historical view of the city. An A+ green office building provides our team a pleasing work environment.