Credit and Collection Specialist with fluent Dutch
Order to Cash Customer Service Specialist takes an essential role in the ESAB Supply Chain process. Your job will support the local sales teams, clients and distributors, as well as the finance management.
The OTC team counts 70+ empolyees. Our goal is to create an inspiring work environment in order to enable our employees to achieve best in class results.
In this role you will have the following accountabilities:
Manage the Order To Cash Credit and Collection processes within the assigned territory
Provide high quality support within timely manner within the field of collection field
Establish and maintain appropriate credit limits for new and existing customers
Execute collection activities –preferably proactively to collect outstanding revenue
Book payments in a timely manner and take ownership in the cash application process
Act as the first point of contact for the customers regarding issues and quiries related to credit and collection dipute management
Maintain customer accounts, customer ledgers and conduct account reconciliation
Assure service level according to standards of SLA's and achievement of KPI's
Actively participate in process improvement projects
 Be part of our innovative team and shape your future with us!
REQUIREMENTS
0,5-1 year of experience within SSC finance environment
Cash Application and/or Collection background
Highly customer focused mind-set
Strong analytical skills, structured way of thinking and acting
Strong communication, influencing and interpersonal skills
Proactive, ability of systematic problem solving
Excellent Excel skills and general IT literacy
Fluency in English and Dutch
WHAT WE CAN OFFER
Competitive salary
Work in a brand new "well" office at Corvin-negyed with easy access to workplace – metro line M3, tram 4-6
Fruit Mondays and massage Wednesdays
Community events
Free weekends – in case of bridge days, the Saturdays are always days-off
Extra holidays coming with years of service
Home office opportunity – 3 days/week
Flexible working hours
Friendly and supportive team members
Working at ESAB is more than a job. It's an experience filled with unexpected moments that will transform you in lasting and positive ways. Join us to build a career that no one could have planned for. Even you. Take the opportunity and shape your future with us!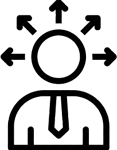 We offer incredible career challenges. stimulating and satisfying work, inspiring colleagues, and extensive learning resources to create an innovative and agile business experience.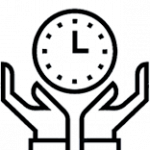 Our most valuable asset is our global workforce. Each member of our team matters to us: they help drive the business forward with passion and commitment.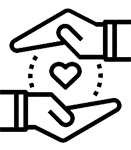 Continuous improvement is our way of life. The power of outstanding multilingual communication drives us towards absolute best –in –class results.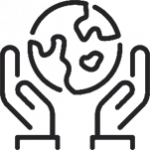 Our office is located at the heart of Budapest, surrounding with the historical view of the city. An A+ green office building provides our team a pleasing work environment.