The main responsibility of the role is to manage the Credit Management and Cash Allocation department of ESAB Europe and GCE units in the SSC scope. The Credit Manager will be responsible for enforcing the company's credit policy, establishing best practices and proper setting of KPI's to manage credit risk and team performance efficiently. The role is also responsible for ensuring compliance with SOX requirements for the controls operated by the Credit Team
Your daily job will include the following tasks:
Actively communicating credit related issues to stakeholders and Senior Management as required
Build up and lead an effective Credit Management and Cash Allocation department supporting multiple countries within the Europe region and in scope GCE units
Manage a credit control team of 15+ and maintain team engagement
Act as a coach and support the personal development of the direct reports (Team Leaders) and other team members
Build strong partnership with various business partners to achieve high level of satisfaction among customers and internal partners; build liaison with Regional Sales Directors, European and GCE Finance Leadership
Develop processes and procedures for evaluating customer financials and setting and changing credit limits as well as order release, developing and introducing payment methods as appropriate
Establish proper set of KPI's to manage the credit risk and team performance efficiently
Monitor receivables and collections and provide updates and develop appropriate reporting tools
Analysing credit risks and obtaining security as needed e.g., credit insurance
Coordinate and oversee annual credit limit reviews
Dealing with collection problems beyond routine stages, negotiate payment programs with delinquent customers
Work closely with AR department to support timely cash application, CDM department to maintain customer master files, provide analysis and recommendations to senior leadership and initiate actions when appropriate
Ownership of credit policies and ensure policy compliance
Maintain bad debt and bad debt recovery records
Actively drive process improvements and automation within the department
Lead and coordinate migration projects
Build and enhance the effectiveness of the controls and operating procedures and ensure full compliance with Internal Audit and Sarbanes-Oxley Act (SOX) requirements
 Be part of our innovative team and shape your future with us!
REQUIREMENTS
5+ years of credit control, credit management experience
3+ years of leading teams +10 team members
College/University degree in Finance or Economics or related field is required
SSC experience
Proven ability to manage in dynamic and high-growth environment
Understanding of the end-to-end Order-to-Cash cycle and credit control best practices Must have experience in trade credit /collection environment (preferably in industrial trade)
Proven track report in managing credit KPIs for multiple units/regions (DSO, overdue percentage, credit terms)
Strong communication and interpersonal skills, able to communicate at all levels within the ESAB organization, possess the required skills to engage a team to develop and change their approaches
Good time management and organization skills
Advanced Excel skills and general Microsoft product knowledge
Confident of using ERP systems
WHAT WE CAN OFFER
Competitive salary
Work in a brand new "well" office at Corvin-negyed with easy access to workplace – metro line M3, tram 4-6
Fruit Mondays and massage Wednesdays
Community events
Free weekends – in case of bridge days, the Saturdays are always days-off
Extra holidays coming with years of service
Home office opportunity – 3 days/week
Flexible working hours
Friendly and supportive team members
Working at ESAB is more than a job. It's an experience filled with unexpected moments that will transform you in lasting and positive ways. Join us to build a career that no one could have planned for. Even you. Take the opportunity and shape your future with us!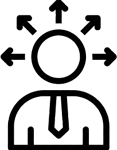 We offer incredible career challenges. stimulating and satisfying work, inspiring colleagues, and extensive learning resources to create an innovative and agile business experience.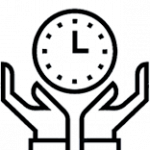 Our most valuable asset is our global workforce. Each member of our team matters to us: they help drive the business forward with passion and commitment.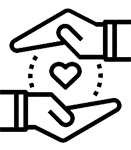 Continuous improvement is our way of life. The power of outstanding multilingual communication drives us towards absolute best –in –class results.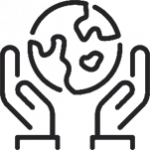 Our office is located at the heart of Budapest, surrounding with the historical view of the city. An A+ green office building provides our team a pleasing work environment.