Reporting Specialist (Inventory Planning)
This position is accountable for maintaining and managing the databases used by 3rd party Inventory Planning. The candidate is to ensure good data quality in the Access databases, keeping records up to date, initiate and manage automation/improvement on existing tools, apply changes initiated by management and business needs, improve and develop current Excel reporting tools.
Your daily job will include the following tasks:
Maintaining Access Planning database-Maintaining good data quality
Improve current set of reporting tools (Excel and Access)
Participate and take lead in developing a new Planning Database (Access/Cloud-based) that is technically more robust and  stable than the current environment
Focusing on improvement possibilities and automation
Apply CBS/LEAN methodology to serve position objectives
Provide Access-related support during new ERP implementation for ESAB EEGmBH business units.
Provide overall support on the 3rd party Inventory Planning databases in order to make sure that Planning activity can support smooth item supply and keep inventory level as per the targets.
Maintaining good data quality
Integrating ad-hoc changes to Database upon business requirements or upon initiation from management
Understand the processes of Inventory Planning department in order to give relevant support for the team.
 Be part of our innovative team and shape your future with us!
REQUIREMENTS
University/ College degree preferably in Economics/Business/IT/Technical/Logistics – Supply Chain is advantage
Background in Business / IT / Technical / Logistics – Supply Chain is advantage
Be open to new areas – especially Supply Chain
Excellent Excel skills (Macro is a must) and Access literacy is a must
VBA knowledge is a must, SQL is a plus
Ability to handle multiple deadlines
Strong analytical skills, structured way of thinking and acting
Strong communication, influencing and interpersonal skills
Proactive, ability of systematic problem solving
Fluency in English is a must, but any other European language knowledge is an advantage
WHAT WE CAN OFFER
Competitive salary
Work in a brand new "well" office at Corvin-negyed with easy access to workplace – metro line M3, tram 4-6
Fruit Mondays and massage Wednesdays
Community events
Free weekends – in case of bridge days, the Saturdays are always days-off
Extra holidays coming with years of service
Home office opportunity – 3 days/week
Flexible working hours
Friendly and supportive team members
Working at ESAB is more than a job. It's an experience filled with unexpected moments that will transform you in lasting and positive ways. Join us to build a career that no one could have planned for. Even you. Take the opportunity and shape your future with us!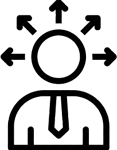 We offer incredible career challenges. stimulating and satisfying work, inspiring colleagues, and extensive learning resources to create an innovative and agile business experience.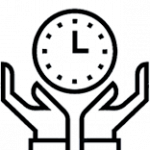 Our most valuable asset is our global workforce. Each member of our team matters to us: they help drive the business forward with passion and commitment.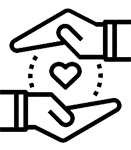 Continuous improvement is our way of life. The power of outstanding multilingual communication drives us towards absolute best –in –class results.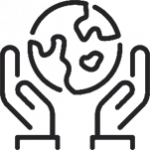 Our office is located at the heart of Budapest, surrounding with the historical view of the city. An A+ green office building provides our team a pleasing work environment.