Regional Controlling Lead
Position Overview
The main purpose of the role is to operate and oversee the controlling activities of a geographic region or a group of entities. The Regional Controller prepares internal and statutory financial reports, evaluates data and trends and provides decision support analysis. The Regional Controller also coordinates the activities of unit controllers or analysts.
Your daily job will include the following tasks:
The Regional Controller if the first point of contact to Finance Directors
Being responsible for the overall management and supervision of the region's or group's reporting operations, including financial reporting, budgeting and forecasting.
The key activities include managing reporting activities and supervising unit controllers of the region
The Regional Controller is accountable for supporting the professional development of the unit controllers
 Be part of our innovative team and shape your future with us!
REQUIREMENTS
Experience: 7+yrs finance experience with at least 3 years in Controlling or Group Reporting teams
Leadership: experience in coordinating or managing smaller expert teams
Deep understanding of US GAAP, SOX & Control requirements
Proven track record of successful transformation projects and process standardization.
Confident usage of ERP systems and MS office tools
Fluency in English knowledge is required, any additional European language is a plus
Ability to create a working environment where self-development and learning is encouraged and innovative thinking is rewarded
Engaging management style: commitment to build a continous learning culture, high involvement in team work and operations
Energetic, positive and can-do mentality, hands on.
Independent decision making: ability to make decisions in own scope and level, ability to recognize when support is needed
Networking: ability to establish good working relations with local organizations, stakeholder and other SSC functions
Communication: share complex financial cases in an understandable way.
WHAT WE CAN OFFER
Competitive salary
Work in a brand new "well" office at Corvin-negyed with easy access to workplace – metro line M3, tram 4-6
Fruit Mondays and massage Wednesdays
Community events
Free weekends – in case of bridge days, the Saturdays are always days-off
Extra holidays coming with years of service
Home office opportunity – 3 days/week
Flexible working hours
Friendly and supportive team members
Working at ESAB is more than a job. It's an experience filled with unexpected moments that will transform you in lasting and positive ways. Join us to build a career that no one could have planned for. Even you. Take the opportunity and shape your future with us!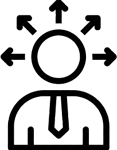 We offer incredible career challenges. stimulating and satisfying work, inspiring colleagues, and extensive learning resources to create an innovative and agile business experience.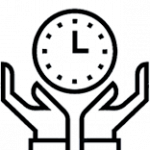 Our most valuable asset is our global workforce. Each member of our team matters to us: they help drive the business forward with passion and commitment.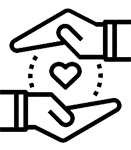 Continuous improvement is our way of life. The power of outstanding multilingual communication drives us towards absolute best –in –class results.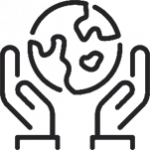 Our office is located at the heart of Budapest, surrounding with the historical view of the city. An A+ green office building provides our team a pleasing work environment.