The main role purpose would be focused on to cover purchase ledger, and proper costing, with the booking of the purchase invoices. Share knowledge within the team, keep contact with Business Unit, supports the manager. You can expect in return for your dedicated hard work well-established and organized processes, stable workplace, attractive salary and benefit package, multicultural team.
Your daily job will include the following tasks:
Booking the non-Purchase Order and Purchase Order based invoices to ledger through our system
Checking and booking of Employee expense claims
Process and check Payment runs
Monthly Intercompany reconciliation
Process and booking of Intercompany netting/settlement
Control the flow of an invoice in the approval process
Develop and document business processes and accounting policies to maintain and strengthen internal controls
Liaise between the served units, the SSC and the suppliers
Support the team in daily operational accounting questions
Substitution of the team leader
Participate in work allocation, reporting tasks
Coordination of on-boardings and helping new joiners
Act as first point of contact in case of escalations
 Be part of our innovative team and shape your future with us!
REQUIREMENTS
College/University degree in Finance or Accounting
2-3 years of experience within general ledger accounting and/or financial controlling
Good level of English
Experience of working in a complex international manufacturing business is strongly preferred
Strong analytical skills, logical thinking
Strong problem solving and communication skills
Attention to accuracy and detail
Ability to meet priorities and deadlines, and to work under time pressure
Excel skills and general IT literacy
WHAT WE CAN OFFER
Competitive salary
Work in a brand new "well" office at Corvin-negyed with easy access to workplace – metro line M3, tram 4-6
Fruit Mondays and massage Wednesdays
Community events
Free weekends – in case of bridge days, the Saturdays are always days-off
Extra holidays coming with years of service
Home office opportunity – 3 days/week
Flexible working hours
Friendly and supportive team members
Working at ESAB is more than a job. It's an experience filled with unexpected moments that will transform you in lasting and positive ways. Join us to build a career that no one could have planned for. Even you. Take the opportunity and shape your future with us!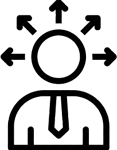 We offer incredible career challenges. stimulating and satisfying work, inspiring colleagues, and extensive learning resources to create an innovative and agile business experience.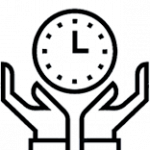 Our most valuable asset is our global workforce. Each member of our team matters to us: they help drive the business forward with passion and commitment.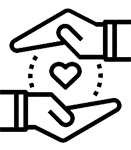 Continuous improvement is our way of life. The power of outstanding multilingual communication drives us towards absolute best –in –class results.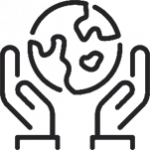 Our office is located at the heart of Budapest, surrounding with the historical view of the city. An A+ green office building provides our team a pleasing work environment.