FAMILY-FRIENDLY WORK ENVIRONMENT
We have been recognized as a Family-Friendly Workplace by the Hungarian Government in 2019.
Winning the currently highest available level of Bronze Degree of Family-Friendly Workplace expresses the organization's commitment to family-friendly operation and the existence of key actions to achieve it.
We are really proud of this award and we view this as a recognition of our efforts to improve the work environment in Budapest. We will also continue to improve our family-friendly actions in the future so we would be eligible for the Silver Degree with the clear goal of achieving a Gold Degree.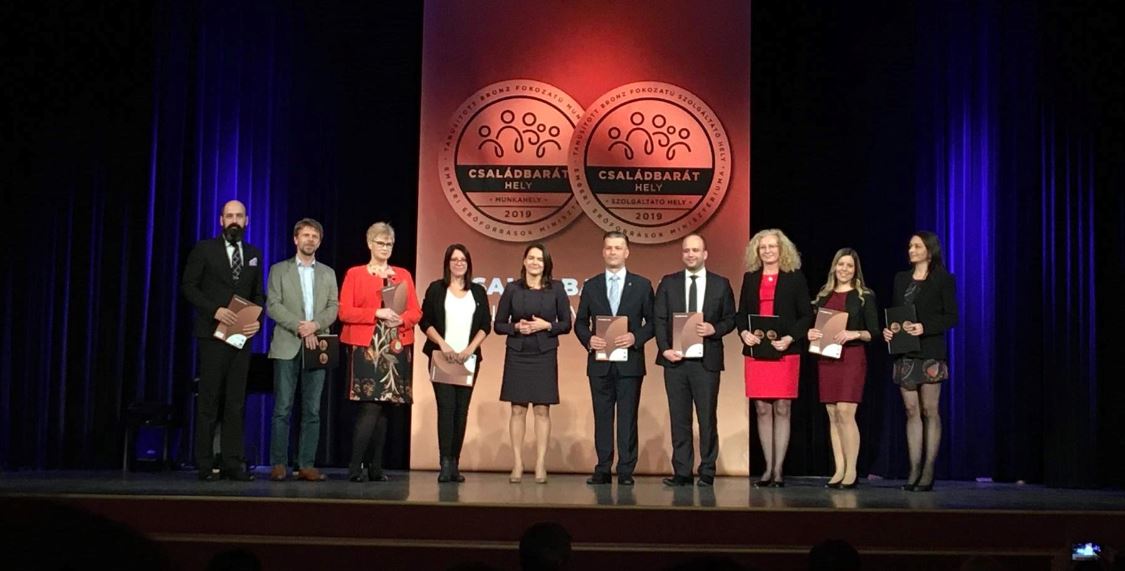 Since 2017 we have an ongoing relationship with the Children's Home in Kurityán, Hungary. In the Children's Home a group of 25-30 children lives with their foster parents.
During spring and autumn we organize donations at the company when we collect clothes and shoes from the employees.
At Christmas time we receive a wish list from the kids so we can provide personalized gifts.