The main role purpose is to successfully manage projects allocated to the position, ensuring delivery of the projects on time, within budget and within scope. By all this to support the execution of the indirect global strategy.
Your daily job will include the following tasks:
Coordinate internal resources and third parties/vendors for the flawless execution of projects
Ensure that all projects are delivered on-time, within scope and within budget, including post implementation support
Manage all the project related spends
Assist in the definition of project scope and objectives and benefit case, involving all relevant stakeholders and ensuring technical feasibility
Ensure resource availability and allocation
Develop a detailed project plan to monitor and track progress
Manage changes to the project scope, project schedule, and project costs using appropriate verification techniques
Measure project performance using appropriate tools and techniques
Report and escalate to management as needed
Perform risk management to minimize project risks
Establish and maintain relationships with third parties/vendors and various departments, stakeholders involved into the project
Create and maintain comprehensive project documentation
Ensure proper change management and strict migration methodology applied specifically for migration projects
 Be part of our innovative team and shape your future with us!
REQUIREMENTS
University or college degree
8+ yrs experience in Project Management and sourcing
Fluent English skills both in written and spoken
Strong problem solving and communication skills
Team player attitude, however able to work independently in a role
Experience with project management methodologies
Strong MS Office knowledge, and knowledge in Project Management tools
WHAT WE CAN OFFER
Competitive salary
Work in a brand new "well" office at Corvin-negyed with easy access to workplace – metro line M3, tram 4-6
Fruit Mondays and massage Wednesdays
Community events
Free weekends – in case of bridge days, the Saturdays are always days-off
Extra holidays coming with years of service
Home office opportunity – 3 days/week
Flexible working hours
Friendly and supportive team members
Working at ESAB is more than a job. It's an experience filled with unexpected moments that will transform you in lasting and positive ways. Join us to build a career that no one could have planned for. Even you. Take the opportunity and shape your future with us!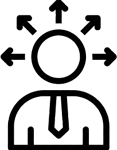 We offer incredible career challenges. stimulating and satisfying work, inspiring colleagues, and extensive learning resources to create an innovative and agile business experience.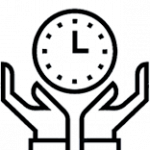 Our most valuable asset is our global workforce. Each member of our team matters to us: they help drive the business forward with passion and commitment.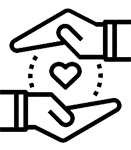 Continuous improvement is our way of life. The power of outstanding multilingual communication drives us towards absolute best –in –class results.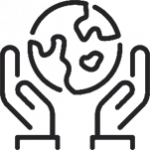 Our office is located at the heart of Budapest, surrounding with the historical view of the city. An A+ green office building provides our team a pleasing work environment.